Your Key Largo

Wedding Story

Our waterfront setting is a fit opening to your wedding story. Along with offering beachfront venues and our bedecked ballroom, we relieve the stress of a destination wedding from rehearsal to ceremony, reception, and beyond.
Wedding Amenities
Boat Launch and Dockage
Paddleboards & Kayaks
Pools & Private Beach
Full Kitchens 
Washer & Dryer
Coffee Maker
Microwave
Mini-fridge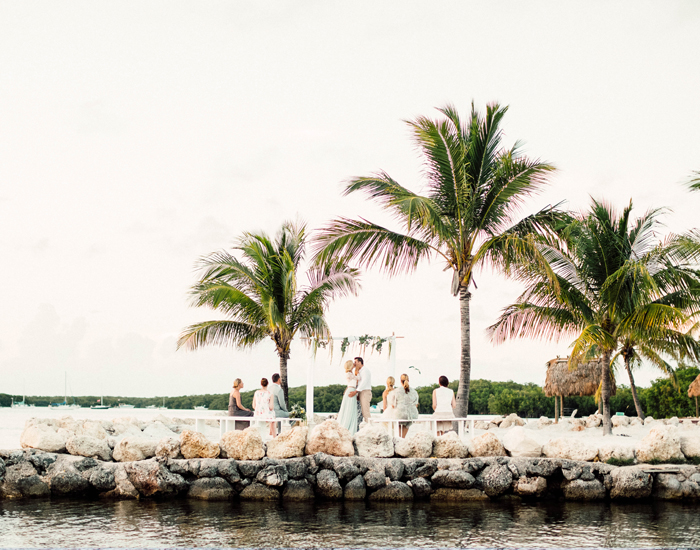 Dolphin Point
120 guests
Surrounded by towering palm trees, and featuring a breathtaking view of the sun setting into Florida Bay, Dolphin Point is one of the more coveted locations among brides interested in a Florida Keys elopement.
Sugar Sands
120 guests
The barefoot wedding ceremony has found its home on a runway of powder-soft sands with a view of the water. The most popular layout for this venue features 12 round tables with 10 guests per table.
Bay Harbor
25 guests
An already captivating setting on the bay is elevated by its closeness to the water. Choose a ceremony on our manicured lawns or on your own boat. We accommodate up to six boats at a time on a first-come, first-served basis. The maximum size offered for dockage is for a 42-foot-long boat. We also offer a ramp that can accommodate a boat up to 23 feet long.
The Hideaway
10 guests
Intimate and serene, our smallest venue sacrifices nothing in terms of views and setting. Located on the water, it's ideal for a ceremony of family and a few friends.